Workshops
We had a great turn out for our workshops, including "Solar Powered LEDs for Art in Trees", "ASKXXI Digital Field-based Methods in Botanical Illustration", and "Nature Kaleidoscope Making". Thanks so much for our Workshop hosts for organizing these learning opportunities!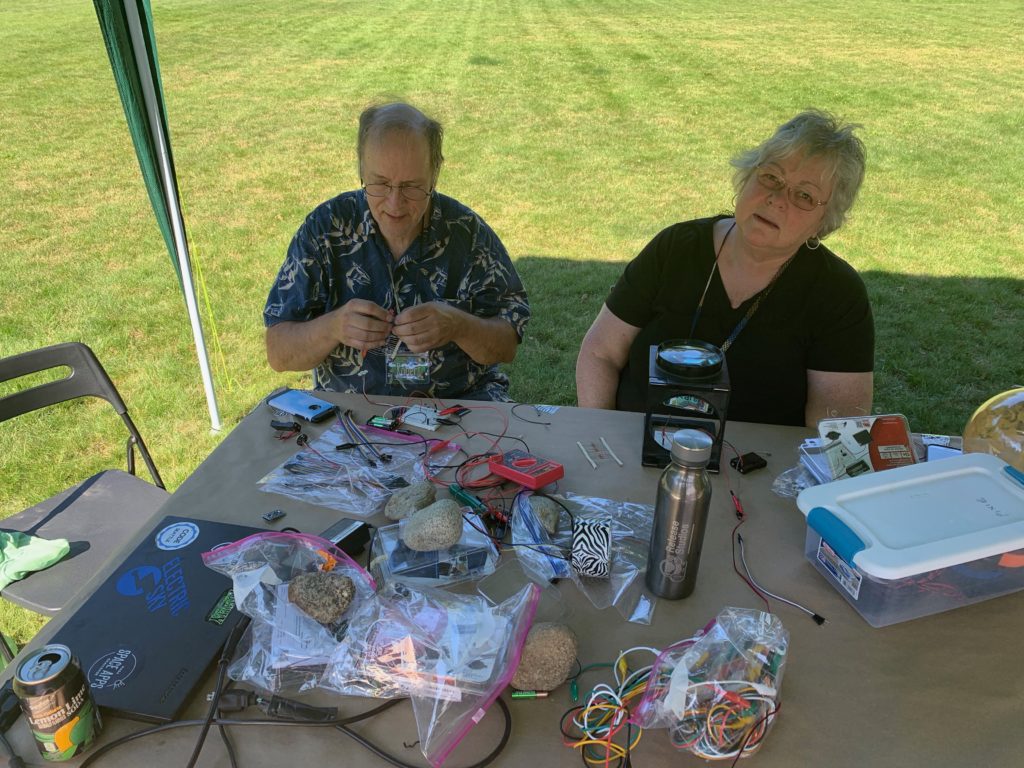 Creativity Lab / Hackathon
As always, the lab and the surrounding picnic benches were filled with creative efforts as people geared up to our group show!
Group Art Show
Our group show had a compelling mix of art around our "BioZoom" theme — focusing in or telescoping out into the magic of nature.
Camping and Socializing
Of course, people were also there to have fun camping with friends in the beautiful Skykomish Ballpark in the Cascade Mountains.